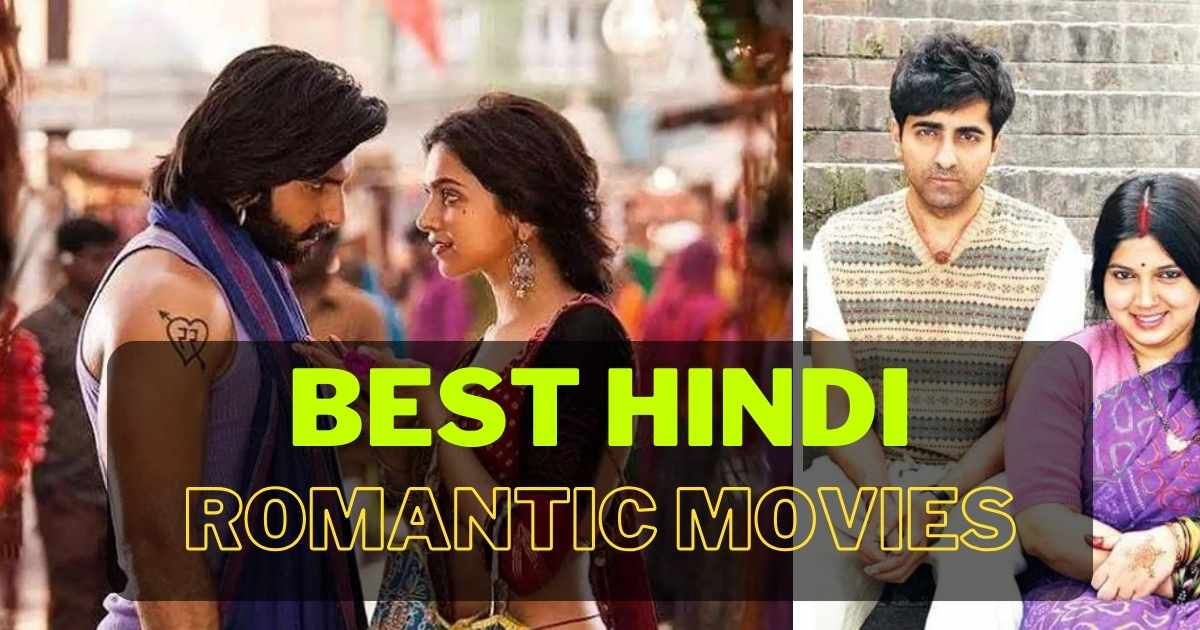 Best Hindi Romantic Movies possess an enduring allure, capable of transcending boundaries and linguistic barriers to deeply resonate with our emotions. Hindi romantic movies have carved a special place for themselves. These films artfully narrate tales of love, passion, and yearning, frequently amidst the vibrant tapestry of cultural traditions and captivating landscapes. In this articale we shear Lot Best Hindi Romantic Movies Name and Story you must watch this movie.
In this article, we'll take a journey through some of the best Hindi romantic movies that have left an indelible mark on the genre.
1. Ram Leela (2013)
This movie is the best Hindi Romantic Movies 2013 Directed by Sanjay Leela Bhansali, featuring the power couple of the industry Deepika Padukone and Ranveer Singh, Ram Leela was their first film together. The film revolves around Ram (Ranveer Singh) and Leela (Deepika Padukone) who belong to rival families Rajadi and Sanera, but fall in love with each other and how they need to make a sacrifice for their love. So if you're into intense romantic stories, then this film is a must-watch.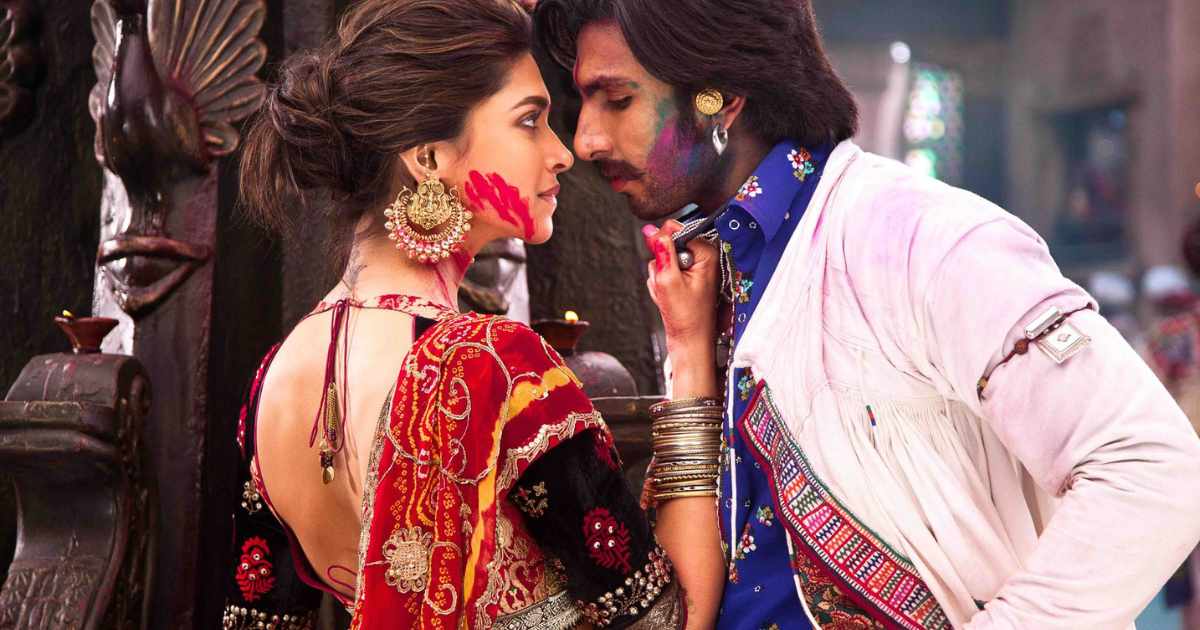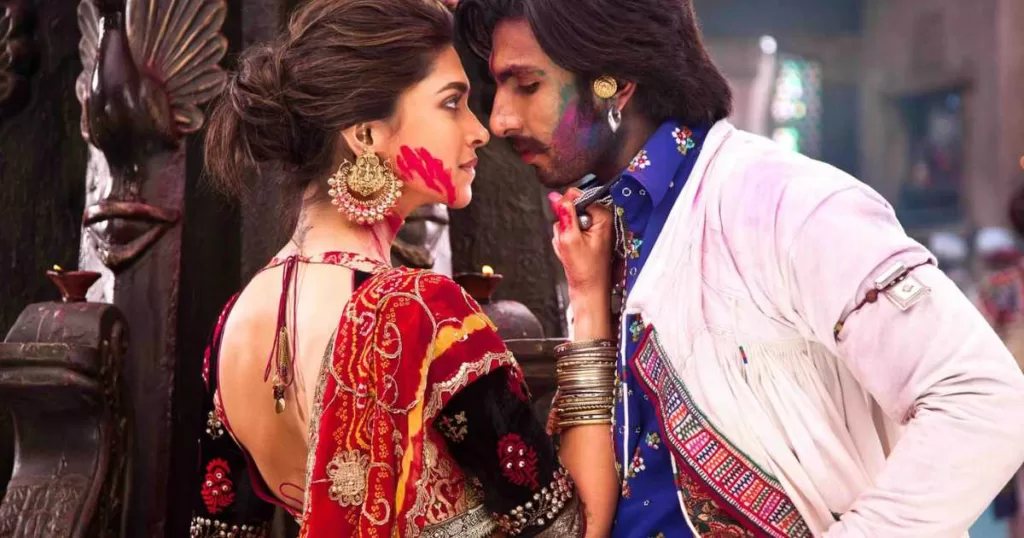 2. Aashiqui 2 (2013)
This movie is the others of best Hindi Romantic Movies 2013 A film about unconditional love, A Mohit Suri directorial, starring Shraddha Kapoor and Aditya Roy Kapur, Aashiqui 2 is not similar to Aashiqui in any way. This film is a classic love story, showcasing love that is pure, intense, selfless, and full of emotions. This film will take you through a rollercoaster of emotions.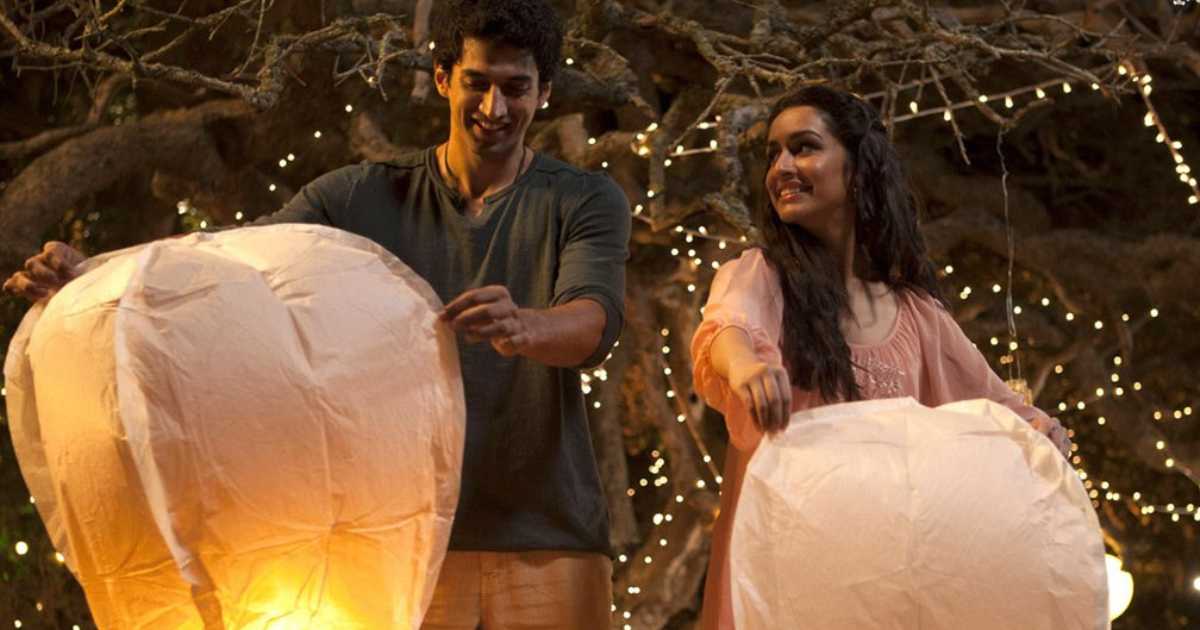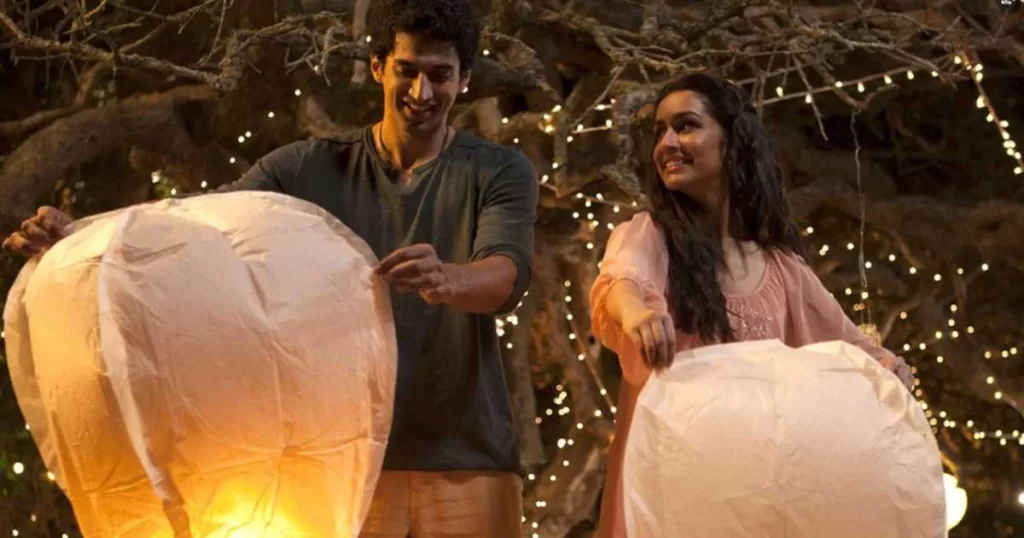 Both the stars have done an amazing job and have great chemistry. The story revolves around Rahul Jaykar (Aditya Roy Kapur) a fading singing sensation, who falls in love with Aarohi (Shraddha Kapoor) a bar singer. Not just the acting, the direction, screenplay, and the music were heart-warming.
3. Khoobsurat (2014)
Khoobsurat directed by Shashanka Ghosh shows exactly that, quite literally. Starring Sonam Kapoor and Fawad Khan, this film will always be our top Best Hindi Romantic Movies. The story is about Dr. Mili (Sonam Kapoor) a physiotherapist who is hired to help a Rajasthan royal Shekhar Singh Rathore (Aamir Raza). She then meets his son Vikram (Fawad Khan) who is the complete opposite. While Mili is a fun, carefree girl, Vikram is a sophisticated prince, the story continues on how the two poles apart people fall in love with each other.
4. Dum Laga Ke Haisha (2015)
Dum Laga Ke Haisha starring Bhumi Pednekar and Ayushmann Khurrana, was Bhumi's debut film and the actress got a lot of praise for her transformation for her role as Sandhya. This film had such a fresh concept in the romantic genre. The story revolves around Prem (Ayushmann Khurrana) a school dropout who marries Sandhya (Bhumi Pednekar) a well educated but overweight girl.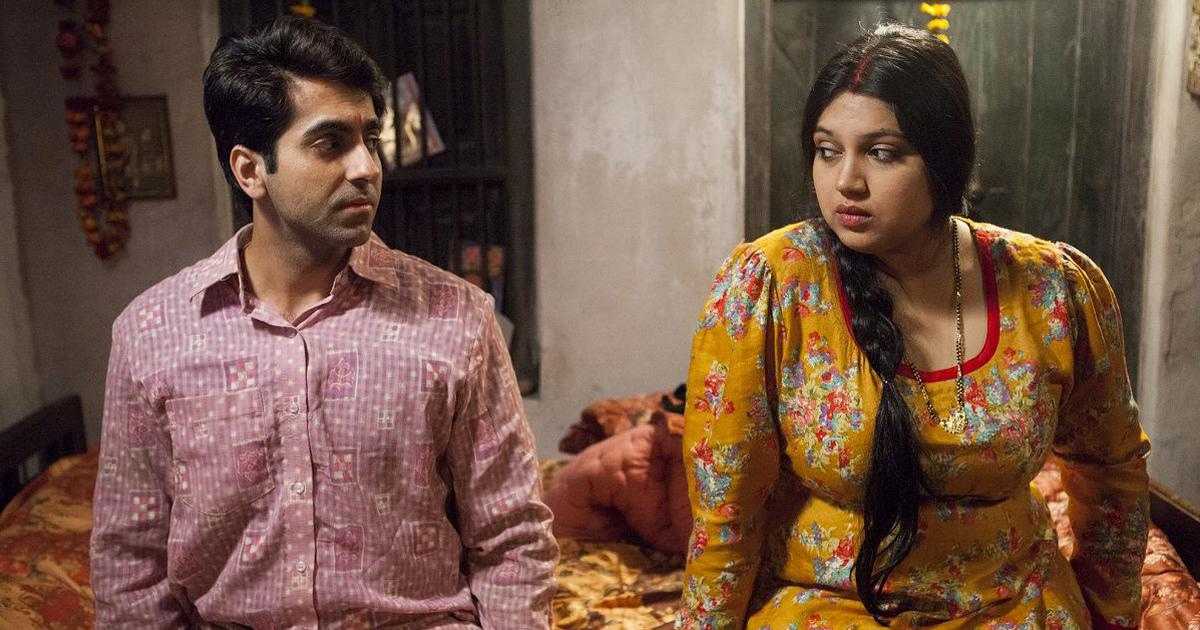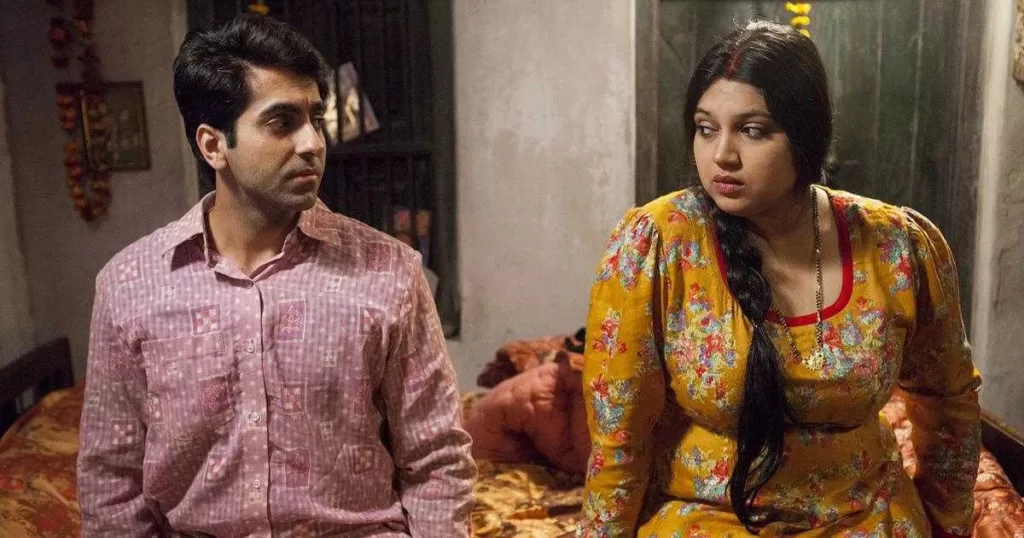 Prem is embarrassed about his wife and passes comments on her, but the two decide to take part in a couples race where they come closer. Director Sharat kataria has done a wonderful job with this simple but meaningful story telling.
5. Barfi (2012)
Barfi is the Best Hindi Romantic Movies, directed by Anurag Basu is such a pure story and melts our hearts every time we see it. Starring Priyanka Chopra, Ranbir Kapoor, and Ileana D'cruz this movie is filled with love, joy, and heartbreak. The story revolves around Barfi (Ranbir Kapoor) a hearing and speech-impaired man who falls in love with Shruti (Ileana D'cruz), but due to societal pressure, she marries someone else.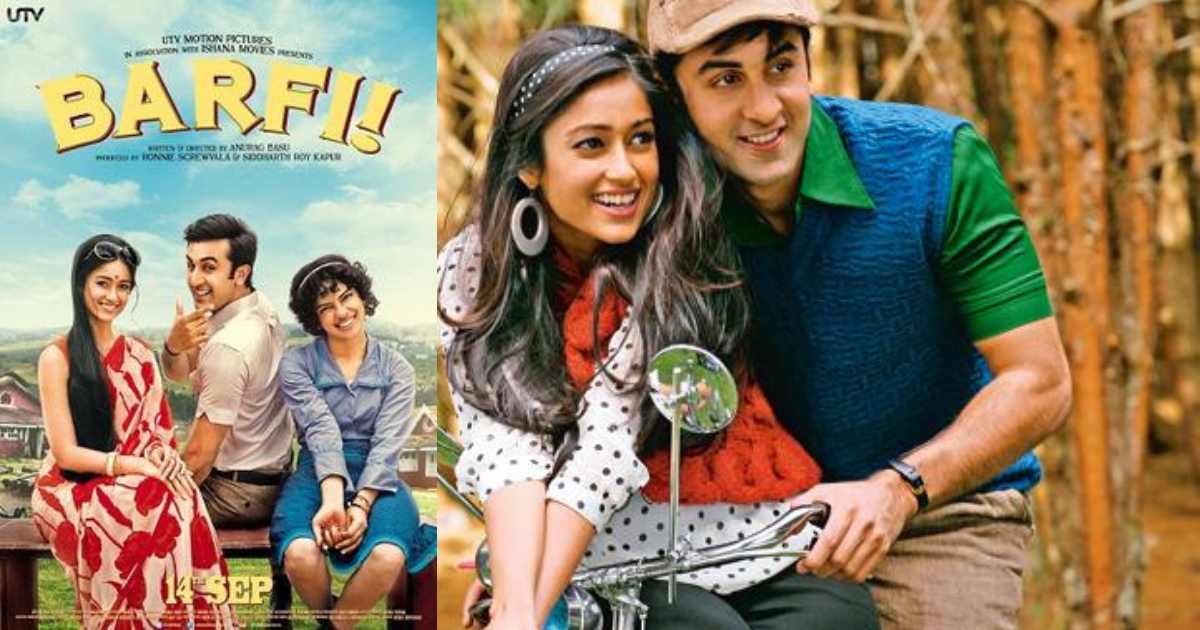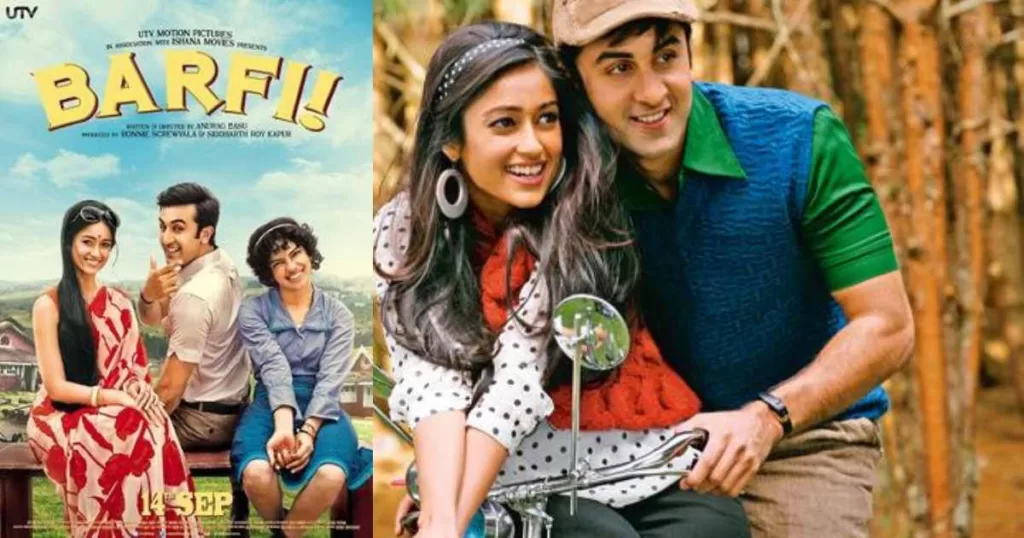 Years later, she learns that Barfi is in love with Jilmil (Priyanka Chopra), an autistic girl, and she then rethinks her own marriage. So if you're into intense Best Hindi Romantic Movies, then this film is a must-watch.
6. Ae Dil Hai Mushkil (2016)
Heartbreak Movie, Ae Dil Hai Mushkil directed by Karan Johar features Ranbir Kapoor, Anushka Sharma, Aishwarya Rai Bachchan and Fawad Khan. What made the audience connect to the film was the story about one-sided love and how in some way or the other we have experienced it. The story is about Ayan (Ranbir Kapoor) and Alizeh (Anushka Sharma) who become friends and Ayan falls in love with her, but Alizeh does not feel the same way, and how he deals with his one-sided relationship. So if you're into intense love stories and also Best Hindi Romantic Movies, then this film is a must watch.
FAQ for Romantic Movies must watch
Which Hindi movie has most romantic scenes?
Ae Dil Hai Mushkil (2016)
What makes a Hindi romantic movie memorable?
Memorable Hindi romantic movies often feature compelling storytelling, strong chemistry between the lead actors, memorable songs, and emotionally resonant themes related to love, sacrifice, and relationships.
Are there any recent Hindi romantic movies worth watching?
Yes, there have been many noteworthy Hindi romantic movies in recent years, such as "Kabir Singh," "Bala," "Ludo," "Shershaah," and "Roohi," among others.
Disclaimer
This website is for information purposes only. We neither provide any copyrighted material nor support piracy on this website through any of its articles. Nevertheless, what we do give is news and details readily available all over the internet.
Let us tell you that we do not offer a link to download any movie or anyone else. Whenever a copyright issue arises, you can email us, and we'll draw attention to it. Gmail mxwebseries.com@gmail.com